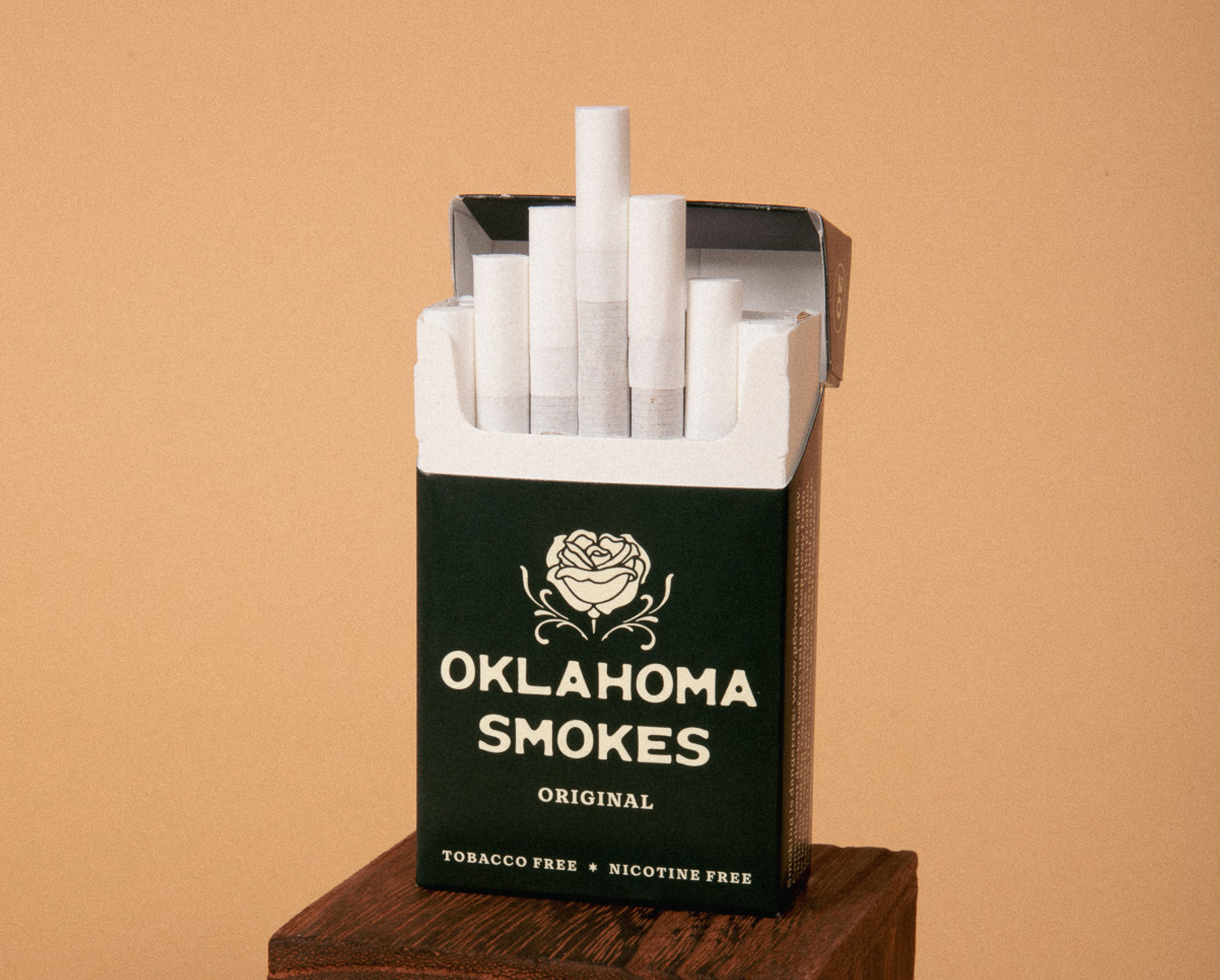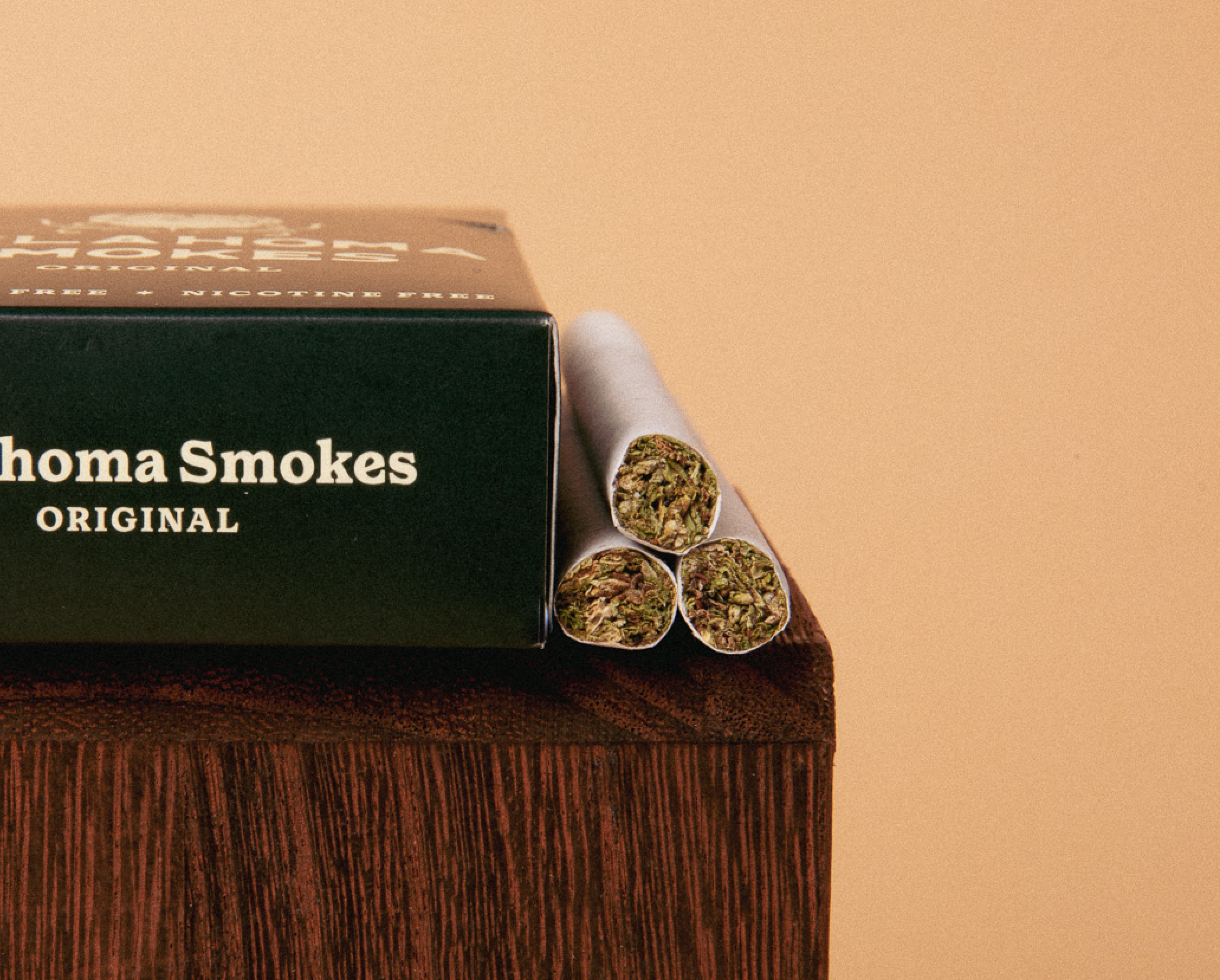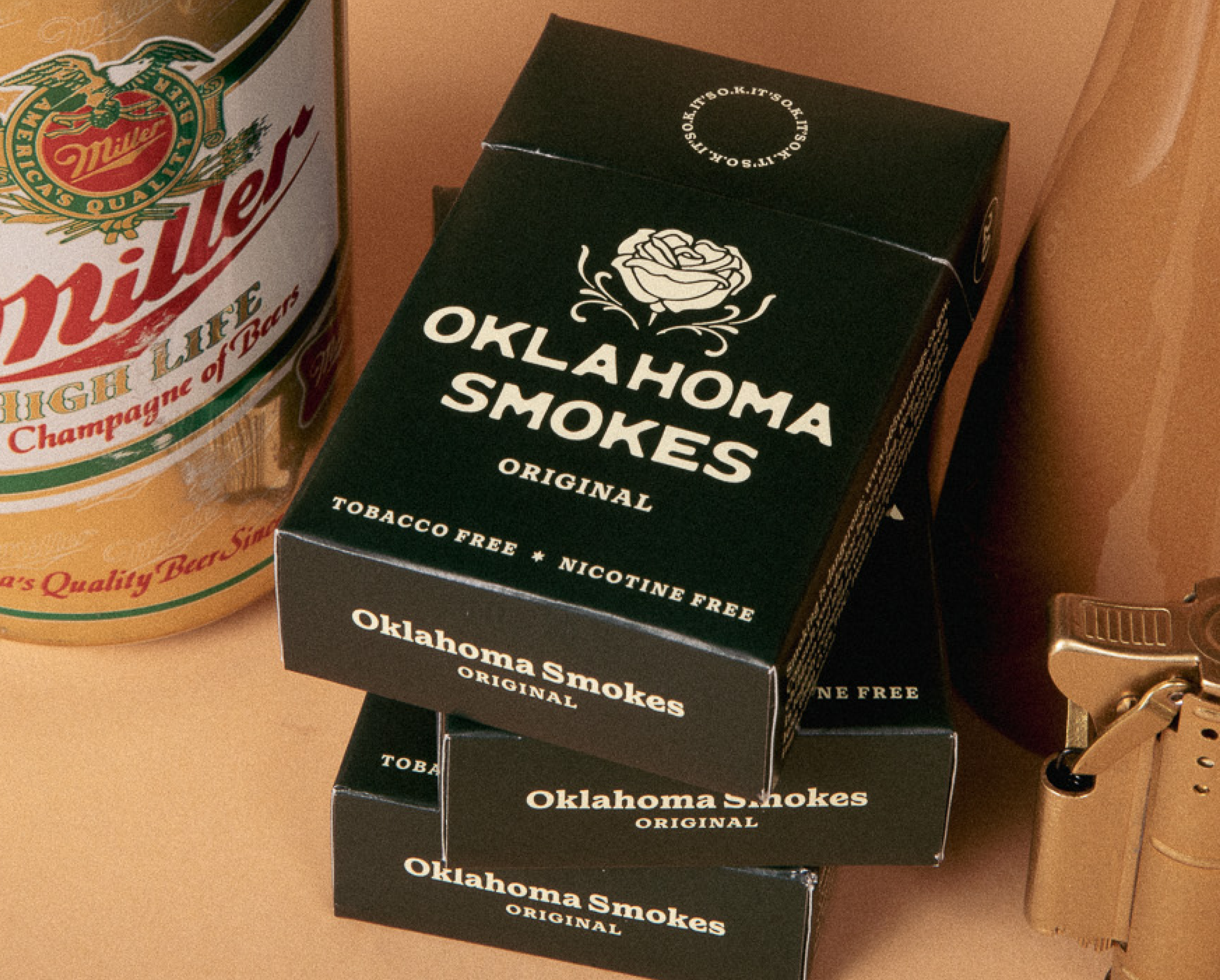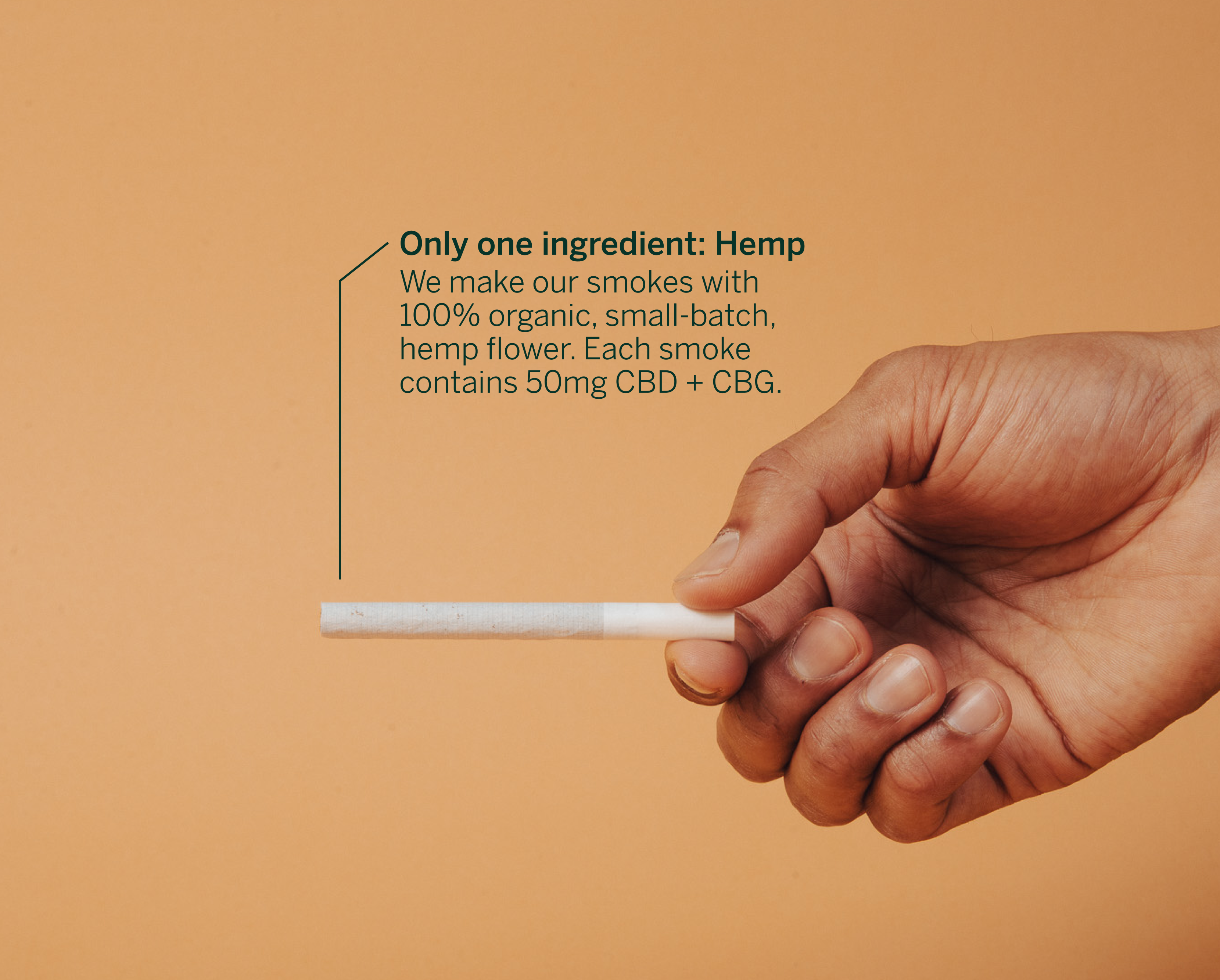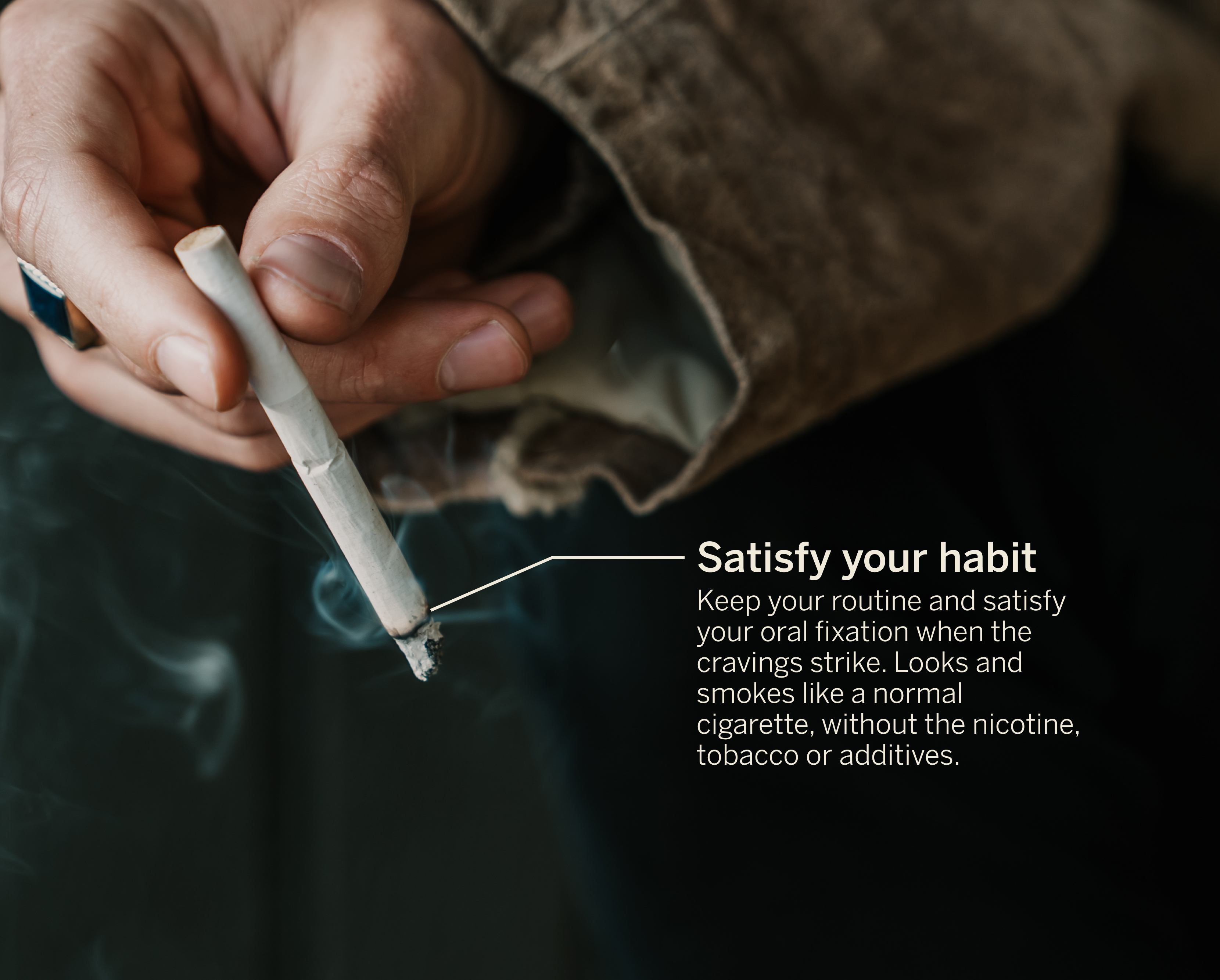 Pure Hemp CBD Cigarettes (20-Pack)
Our CBD cigarettes take the edge off and satisfies your urge for a smoke. Tobacco-free, nicotine-free, and additive-free. Made with 100% organically grown hemp flower. Hemp is a close cousin to MJ, but does not get you high. 50mg of CBD in each smoke. 
No Nicotine
 No Tobacco
No chemicals No additives
Made from 100% CBD
40,000+ happy customers
42 day money back guarantee
Farmed under the Californian sun
Not your grandma's cigarette
We use organically-grown hemp flower, rich in CBD, which provides a satisfying and smooth smoke. We double lab test our hemp to ensure no chemicals, additives or pesticides.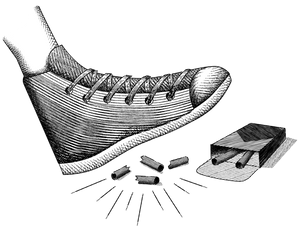 Kick the habit
A nicotine-free cigarette with a familiar look and feel can help satisfy the oral-fixation and habitual triggers to smoke
Keep the ritual
Designed to smoke and look like your normal cigarette, so you won't miss your morning coffee and smoke.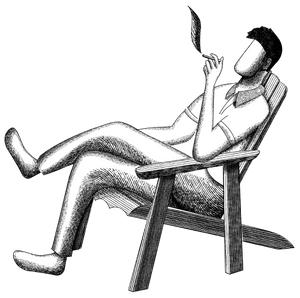 Take the edge off
Our smokes help take the edge off while leaving you highly functional. Good for the morning, afternoon and night.
For the curious
How long does it take to ship?
We process and fulfill orders within 2 business days. If you order M-F prior to 11am, your order will be fulfilled and shipped the same day, otherwise it will be fulfilled and shipped the following day. We do not fulfill orders over the weekend, unfortunately.
We ship to all US states with the exception of Iowa, as smokable hemp flower still remains illegal there. Our packs are mailed in regular, large, padded white envelopes. The envelopes are discreet.
All natural hemp-flower, sourced from California. Our hemp flower has 8% CBD + CBG and trace amounts of THC (less than 0.3%). Don't worry, you will not get high and it is completely legal in all 50 states. 
It smokes like a light cigarette, and that's on purpose. We don't use any additives or chemicals that are traditionally used and result in a harsher burn. Our smokes also burn a bit faster than a normal cigarette, because we use additive-free paper. 
What does it taste + smell like?
Our smokes taste and smell similarly to cannabis, but not as strong. Generally it's a smooth and flavorful smoke. That said, if you do not like the smell or taste of cannabis these may not be for you!
What is the paper + filter made of?
We use unbleached wood pulp paper as our rolling papers. These burn a bit quicker than normal cigarette paper, but that's because they're additive + chemical free. We also use biodegradable filters made of plant-cellulose.
No, the combustion and inhalation of any plant and paper material is still harmful. This is made for smokers who need help quitting or cutting back.
Reviews
Customer Reviews
Write a Review
Ask a Question
12/07/2023
Riot

United States
Bought a second one for my boyfriend!
THESE ARE AMAZING that I bought a second pack SPECIFICALLY for my boyfriend. He has a very low tolerance for Mary Jane (can make him sick with even just 4 hits) and this gives him a very similar feeling but no sickness! We went through my first pack and I'm thinking of just buying him kinda a whole case of them since he loved them so much and want him to enjoy the experience with me! For my experience, I was so relaxed smoking these and took a fat nap outside in the sun, but was still in my right state of mind. I love them 10/10 and have been recommending them to everybody.
12/01/2023
Autumn

United States
WOW
WOW. These are genuinely the best CBD smokes I've tried so far. Incredibly smooth, fragrant, they even taste great. Mental wise, I feel fantastic. Actually the first time I feel completely at ease, not even a hint of bad, and it happened so quickly. I will absolutely be sticking with you guys from here on out. Very satisfied new (permanent) customer.
12/01/2023
Aedan B.

United States
Perfection
Love them... Smooth smoke and chill affects
11/30/2023
Kecia R.

United States
harsh
I liked them but they are harsh about midway
11/30/2023
Max

United States
no complaints
After burning one, I have no complaints. The sensory experience is all there, the burn is mild, and the smoke is sweet and reminiscent of all those old quiet moments. The head buzz is clear and unintrusive, and you can take that from someone who would know.
11/24/2023
Casey

United States
LOVE
LOVE OK SMOKES! the customer services is always great. their products always hit. 10/10 recommend.
11/22/2023
Xavier

United States
quit fully; vaping
I was never much of a cigarette smoker, and have always been more of a vaper. These weren't as big of a help as I hoped. They were a great way to space out my vaping though and I have quit fully!
11/21/2023
Kat

United States
LOVE
So far, LOVE It! Taste like the real thing and my anxiety is calmed ☺️