Carbon Neutral Order
Donation for offsetting the carbon footprint of your order.
Not your grandma's cigarette
We use organically-grown hemp flower, rich in CBD, which provides a satisfying and smooth smoke. We double lab test our hemp to ensure no chemicals, additives or pesticides.
Kick the habit
Early research suggests that hemp flower may help reduce cravings for nicotine.
Keep the ritual
Designed to smoke and look like your normal cigarette, so you won't miss your morning coffee and smoke.
Use with Nicotine replacements
Satisfy your oral fixation and use with patches, gums, and other tools.
Enjoy the moment
Our smokes help take the edge off while leaving you highly functional. Good for the morning, afternoon and night.
For the curious
How long does it take to ship?
We process and fulfill orders within 2-3 business days. As of January 2021, the USPS is backed up, so expect shipping to take up to 10 days — though we hope that changes soon! Free shipping applies only to orders shipped within the United States.
We ship to all US states with the exception of Iowa, as smokable hemp flower still remains illegal there. Our packs are mailed in regular, large, padded white envelopes. The envelopes are discreet.
All natural hemp-flower, sourced from California. Our hemp flower has 8% CBD + CBG and trace amounts of THC (less than 0.3%). Don't worry, you will not get high and it is completely legal in all 50 states. 
It smokes like a light cigarette, and that's on purpose. We don't use any additives or chemicals that are traditionally used and result in a harsher burn. Our smokes also burn a bit faster than a normal cigarette, because we use additive-free paper. 
What does it taste + smell like?
Our smokes taste and smell similarly to cannabis, but not as strong. Generally it's a smooth and flavorful smoke. That said, if you do not like the smell or taste of cannabis these may not be for you!
What is the paper + filter made of?
We use unbleached wood pulp paper as our rolling papers. These burn a bit quicker than normal cigarette paper, but that's because they're additive + chemical free. We also use biodegradable filters made of plant-cellulose.
How old do I need to be to purchase?
You must be 21 years or older to purchase our product.
No, the combustion and inhalation of any plant and paper material is still harmful. This is made for smokers who need help quitting or cutting back.
Reviews
Customer Reviews
Write a Review
Ask a Question
09/23/2022
Shelby E.

United States
Very good
I like them. I was a smoker for 15 years I had to quit due to a brain hemorrhage. I can't have nicotine anymore. Your smokes are like smoking an ultra light cigarette for me. So far they have helped my cravings! Thank you!!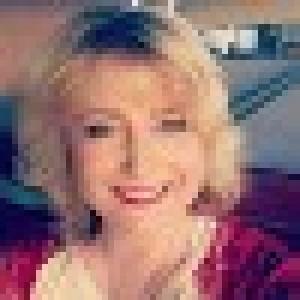 MR
09/21/2022
Melea R.

United States
Not my thing
Tastes like I lit up a flower
09/21/2022
Lavenia T.

United States
Not for me
Really didn't care for them. The taste was kinda nasty. Nothing against the company. I just don't care for them.
09/21/2022
G J.

United States
Not for me
The smoke was actually very smooth. However, after two of them I slept for approximately 18 hours which is a record for me. I usually only sleep about 6 or 7 hours a night. So I will not recommend this product.
09/21/2022
Sandra W.

United States
Good
The smokes had a good flavor, smoked like a cigarette and the smell was better than the regular cigarettes. I would consider smoking these however the price of a pack is way too expensive for me to continue.
09/20/2022
Sherri C.

United States
I think they are a great product!!! I will buy them again!
09/13/2022
Pam P.

United States
Nice flavor and smooth
Very good as far as taste and smoothness. Not much CBD as I have had more relief with a different brand.
09/05/2022
Lori C.

United States
Fantastic
I am well on my way to freedom,